Albi's Butcher Block
Enjoy our legacy of Aged Black Angus, Wagyu, Chops, Lobster, and more. The best quality at a great price.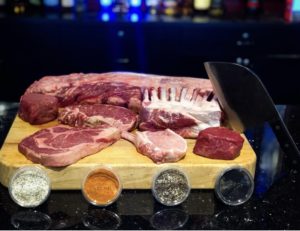 Featuring fresh hand cut steaks and chops, along with lobster and accompaniments to give you the Michael Alberini's experience as you chef these incredible items on your grill or in your kitchen. Buon Appetito.
-Michael Alberini