Events
COMFORT FOOD SUNDAY

Sunday dinner with family was important to us growing up, so we're taking every step to make our restaurant your home away from home with our Comfort Food Sunday. We humbly invite you to dinner as we serve up Sunday features. From the backyard grill to Sunday pasta at mama's, we're offering traditional midwestern fare that is delicious and affordable. And don't forget about Happy Hour all day at the bar! Stop in and try our unique takes on traditional comfort food every Sunday…don't worry, we won't tell mama!
WINE TASTES

Tasting wine is all about being adventurous and trying something new, and at Michael Alberini's, we take the guesswork out of ordering wine. Each of our 600+ wines are listed with the wine's flavor profile and tasting notes, so you know what to expect when it gets to your table.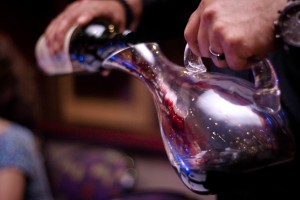 Our wine events are educational, inspirational and social. Michael Alberini himself conducts discussion of the wines and the food pairings, as do some of our distributors, deconstructing the flavor profile to ensure a seamless experiences in the glass for every customer. We take the time to discuss the wines with you and help you determine which would best suit your palate and pair with your meal. Menus are built around the wines being served.
All wines in the shop are sold at state minimum retail pricing.